First and foremost, historical writing must be accurate. Otherwise, do not claim that your book is non-fiction. This means that the historical writer must read and uncover every conceivable source of information to ensure accuracy.
This might include everything from history books and newspapers, to magazines, encyclopedias, maps, television shows, search engines, films, microfilms, videos and CDs.
If you are writing about an historical place, visit the site to get the feel of it. If you are able, also acquire knowledge from experts. If you need to send away for information, do that first, as it will likely take some time to get the response you desire. You will need to keep files and or cards with pertinent information. Having written non-fiction myself, I found it most useful to keep separate files on the various aspects of my book. It proved to be a real time-saver, so you might want to consider doing this too.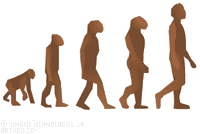 Just because you have decided to write about a historical person, place or event that does not mean you cannot utilize some of the tips and tricks used by fiction writers. Instead of just presenting the facts (which are of course, very necessary), you can bring your story alive with more descriptive language.